Past Lives Tarot Card for Today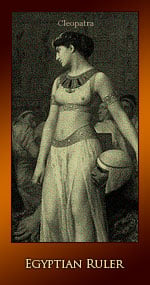 Choosing the Egyptian ruler card represents the presence of one of the pharaohs in your life. The Egyptian pharaohs dedicated their lives to reincarnating from the dead into a living and worthy vessel. Their presence ties you directly to the mystical, because the Egyptians believed that reality was just a reflection of a metaphysical journey through the paradise of the departed. The pharaoh is the living bridge between the two worlds and when one is with you, you are blessed to bring heaven to Earth.
Relationship going nowhere?