A-Z Dictionary of Fairies and the Wee Folk
Dictionary of Fairies Pictures
Click thumbnail to view full-size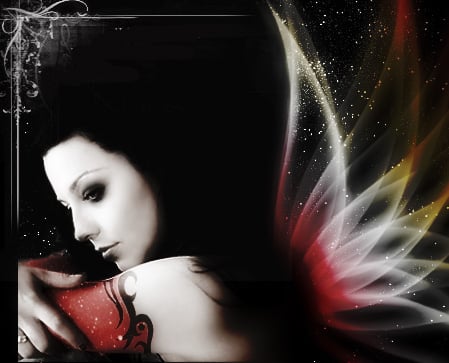 A-Z Dictionary of Fairies
This is your one-stop shop for all terms and definitions related to fairies and the world of the fay. From letters A to Z, you will find fairies' terms and definitions right here in this article.
Alven: water fairies found in ponds in the Netherlands, though they don't have wings. They can, however, fly by being encased in bubbles and traveling on the winds. Main home is the River Elbe, as it is sacred to them. Small fairies, extremely light and sometimes shift into otters.
Ashrays: water fairies from Scotland that are mistaken for sea ghosts; have white bodies and look like a twenty-year-old human, both male and female. Nocturnal fairies, if sunlight hits them they will melt into a rainbow-colored pond of water.
Avalon: a mythological island in the Arthurian legends. The place where excalibur was forged and given to King Arthur, and also the place where King Arthur was taken after being wounded in a battle. Morgan Le Fay and Vivianne are said to have dwelled on the isle of Avalon.
To find out about other Fea please click on this link: Fea and Wee Folk